Chemopreventive Properties of Chlorophylls
---
Chemopreventive properties of chlorophylls
towards aflatoxin B1: a review of the
antimutagenicity and anticarcinogenicity data in rainbow trout.
Dashwood R, Negishi T, Hayatsu H, Breinholt V, Hendricks J, Bailey G. (1998)
Mutat Res. 399(2):245-53. Review.
The anticarcinogenic activity of chlorophyllin (CHL), a water-soluble derivative of chlorophyll, was first reported in rainbow trout. This review describes certain experiments which set the stage for long-term tumor bioassays, in trout and other species, using CHL and various food-borne carcinogens. Initial work with trout and rat liver enzymes in the Salmonella assay showed that CHL was a potent antimutagen towards heterocyclic amines, polycyclic aromatic hydrocarbons, aflatoxins and other classes of mutagen. Antimutagenic activity was further demonstrated using the corresponding direct-acting mutagens in the absence of an exogenous metabolizing system. Mutagen-inhibitor interaction (molecular complex formation) was identified in spectrophotometry studies, suggesting that CHL acts as an 'interceptor molecule'. In vivo, CHL reduced hepatic AFB1-DNA adducts and hepatocarcinogenesis when the inhibitor and carcinogen were co-administered in the diet. Finally, co-injection of inhibitor and AFB1 into trout embryos established that CHL was more effective than chlorophyll a in reducing AFB1-DNA adducts 2 weeks after injection, and liver tumors after 1 year.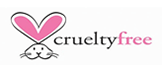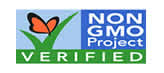 Bluegreen Foods offers a 100% quality guarantee on all our products. If you are not completely satisfied with the quality of our products, please contact us within 30 days from date of purchase. Please read our terms for complete details.
Chemopreventive Properties Chlorophylls