Return Policy for Refunds
---
General Policy for Returns: Every blue green algae product we produce undergoes rigorous quality control and testing procedures to ensure absolute purity, potency, freshness, and freedom from microbiological contamination. Our quality controlled AFA products are shipped fresh and do not spoil. AFA has a distinct natural scent considered pleasant to many. Our products are stored in a climate controlled warehouse and shipped in fresh condition. The beneficial effects of AFA in your body can be subtle as it works to provide long-term protection and well-being. Some people may experience noticeable changes within a few weeks of use – others may notice no immediate effect, however, while the benefits of consuming algae may not always be visibly manifested, be assured its powerful phytonutrients are working "behind the scenes" throughout your body's internal systems. This has been clinically proven and people proven! It is important to maintain a healthy diet and exercise regularly in order to reap the full, long-term benefits of AFA, making sure to consume Organic and Non-GMO foods. IMPORTANT: Due to security concerns Bluegreen Foods does accept any returned products. Due to the fresh nature of our food supplement products Bluegreen Foods does accept any returns or exchanges. We also cannot accept returns for unopened products to protect against any fraudulent activity.
This policy ensures the safety, freshness and potency of our products. Canceled orders or address errors: Canceled orders must be called in before 11 a.m. PST. We do not accept emails as a way of canceling orders. For any refused package or any returns to Bluegreenfoods.com due to incorrect address, action, inaction or absence of the recipient, we will refund back to your credit card the full amount of your purchase less any shipping charges, processing fees, and a 50% restocking fee. Due to security concerns Bluegreen Foods does not re-sell any returned products. For further assistance please call us at 877-288-8128 Monday through Friday 8:00AM to 4:00PM PST.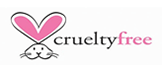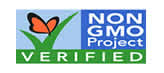 Bluegreen Foods offers a 100% quality guarantee on all our products. If you are not completely satisfied with the quality of our products, please contact us within 30 days from date of purchase. Please read our terms for complete details.