Reported Benefits of AFA Blue Green Algae
---
The benefits of AFA (Aphanizomenon flos-aquae) blue-green algae are directly related to the care and attention given to sourcing and harvesting the product.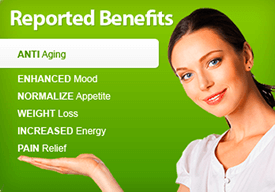 Our quality care begins with the selection of the freshest AFA "Blooms" from pristine Eagle Ridge. The harvesting is quickly followed by rapid chilling of the AFA to 34 to 37 degrees Fahrenheit. Next, our AFA is further purified by careful centrifugation, leaving a product chilled and scrupulously clean. Our AFA is handled more expeditiously from harvest to freezer than any competitive product. Our quality control parameters, coupled with our proprietary final processing, yields the Lake's most potent source of AFA. Unless you know the source of your AFA, there is no guarantee of quality. Our AFA is harvested by the most competent harvesting team, and staff of engineers in our industry. The numerous reported benefits of AFA are based on
scientific research,
the clinical results of health care practitioners and the testimonials of real people. Although the following statements have not been evaluated by the FDA, and our products are not intended to treat, cure or prevent any disease, by eliminating hidden nutritional deficiencies and detoxifying the body, the nutrients in our products can help to:
Alleviate depression and reduce mood swings
Helps to normalize weight
Reduction of the symptoms of inflammatory conditions such as rheumatism, arthritis, asthma 1.
Balance the endocrine system
Stimulate and enhance the immune system
Normalize the appetite, naturally
Lower blood pressure
Promote intestinal regularity
Purify and nourish the blood
Promote the growth of stronger nails, smoother skin and silkier hair.
Increase energy, stamina and feelings of well being
Enhance brain function including heightened mental clarity and creativity
Increase mental focus and concentration
Stabilize mood swings
Balance blood sugar levels
Decrease insulin requirements
Decrease side effects of chemotherapy
Support a youthful appearance
Maintain healthy cholesterol levels
Reverse or delay premature aging by repairing cellular damage
Increase clarity and sharpness of eyesight
Read some actual testimonials sent to us
..AFA

works for me!
Bluegreen Foods product line is the preferred choice for a rapidly growing amount of individuals and pets. Just read the testimonials below. Would you also like to share your experience using our products? We'd like to hear from you too, so send us your story! (initials used for confidentiality) Just click on our chat or email button bottom left of every page. Thank You! People with positive results:
Hormones Under Control
" I tried everything…nothing worked like AFA blue-green algae." CS I was looking to represent a good product. I thought I was in pretty good health (aside from the common aches and pains that come with the hormonal changes of turning 50). I found Blue Green algae and it has changed my life. My hormones are now under control! What a surprise, it was like winning the lottery of better health!
No more sickness
"I have not been sick not one day since…" CG I am writing you this E-mail to tell you how wonderful your products are. I have been taking your AFA for a while now and i have to tell you I don't know when I have ever felt better. I was told by a doctor last year I have some brain legions. So I start to take better care of my self. So someone gave me some algae and i started to feel pretty good fast. I continue to take the AFA and I have not been sick not one day since then. Thank you so much for such a wonderful product keep up the good work.
Weight loss
"I lost 55 pounds" I used to have at least two bronchial infections per year. Since taking the AFA I have not had an infection in more than a year. AFA also helped me stabilize my weight since I lost 55 pounds. Rosa Nixon, Wheeling, IL
Increase in strength
"I feel stronger now" HFC I take the AFA, enzymes and the smoothie and I feel stronger now. It's only been a couple of weeks since I started so, I'll keep you updated!
More energy
"No more naps" RM I used to need to take naps in the afternoon to get me through the day. Now I don't need any thanks to these great new products. I also notice my complexion has improved and I'm able to lift more weights.
I love the products
"I love the products and I miss having my Smoothie in the morning!" PC
Other Algae products
"I used to take other algae products and although I was saving money, I was missing out on better results I am now getting with your products. Great stuff, thanks. " MS
Aphanin Works
"The Aphanin works well for my husband and me." BM
Pets with great results
"No more cone-head for Fred!" EM Guess what…… Blue green algae helps pets too! I have tried it on my 15 year old dog Fred who is a wired hair fox terrier. I wish I had discovered it sooner. It has helped return his energy level, and now remains playful and is in good spirits. He suffers with cataracts and has a little palsy but he doing much better now. Blue green algae has given him a better quality of life each day that he's here with us on this earth. Try it, you have nothing to lose but so much to gain. Peace and love.
Kids with great results
"Child at peace" HT My eight year old daughter was showing symptoms of ADD last fall. She was acting strange at home and having problems at school. Her behavior was similar to my sisters 9 yr old boy who had been diagnosed with ADHD the year before and was under drug treatment. After receiving an email from Bluegreen Foods and reading about how AFA has helped children with ADD, I started my child on it right away. It's been only a few months now and we can truly say she's back to normal. Thanks for the email;) P.S. I started drinking the Smoothie in the morning instead of coffee. I feel great!! Nutritional Alternatives for ADD and ADHD Really Work by Dr. Laura Thompson
read more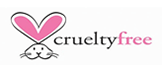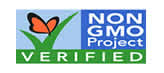 Bluegreen Foods offers a 100% quality guarantee on all our products. If you are not completely satisfied with the quality of our products, please contact us within 30 days from date of purchase. Please read our terms for complete details.